The Zoom.ai Smart Meetings product was built with your work experience in mind. That's why we've recently added a new agenda functionality. This new functionality helps add an extra level of organization to your meeting experience.
Preparing a meeting agenda helps set expectations, allocate meeting time wisely, and ensures all meeting attendees know what to expect before attending — helping you save precious time, not only for yourself but for your entire team as well. When scheduling your next meeting, your assistant will prompt you to set an agenda.
Setting a meeting agenda is the best practice you didn't realize you needed. Now your Zoom.ai assistant can add one in seconds.
How does it work?
After the organization administrator has enabled the agenda templates, the automated assistant will automatically prompt your employee to fill in the agenda each time they schedule a meeting.
Admins: learn how to enable Zoom.ai Meeting Agendas here, or contact your Zoom.ai account manager to set up your agendas in no time.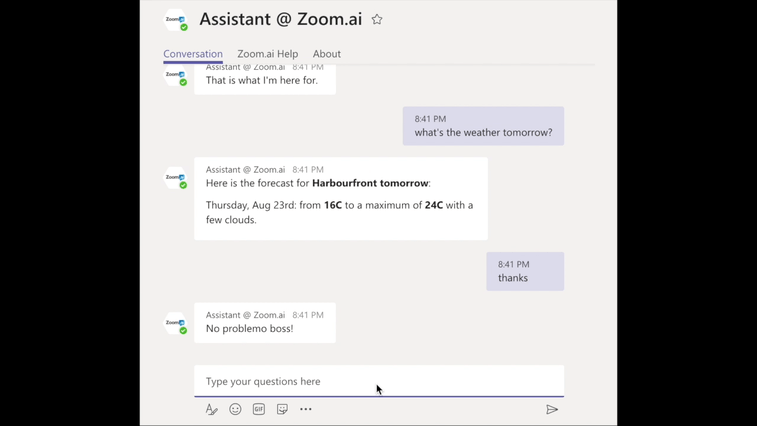 Once booked and set, the agenda details will be synced to your calendar event details and be included in notification emails.
Scheduling different types of meetings, internally and externally? Your Zoom.ai automated assistant can support multiple agendas! Interested in learning more? Get in touch with our customer success team.
Maybe you're going for a coffee meeting or grabbing a drink with a colleague or prospective client, and aren't in need an agenda for your meeting? Not a problem. You can quickly opt to skip the agenda option during meeting creation.
First time setting up an Agenda or interested in learning more? We highly recommend you work with our customer success team: [email protected]