We're pleased to announce that one of our most praised corporate exclusive features is now open to all users: Document Generation! Users on the Standard and Professional plans can now generate documents from a template using predefined questions.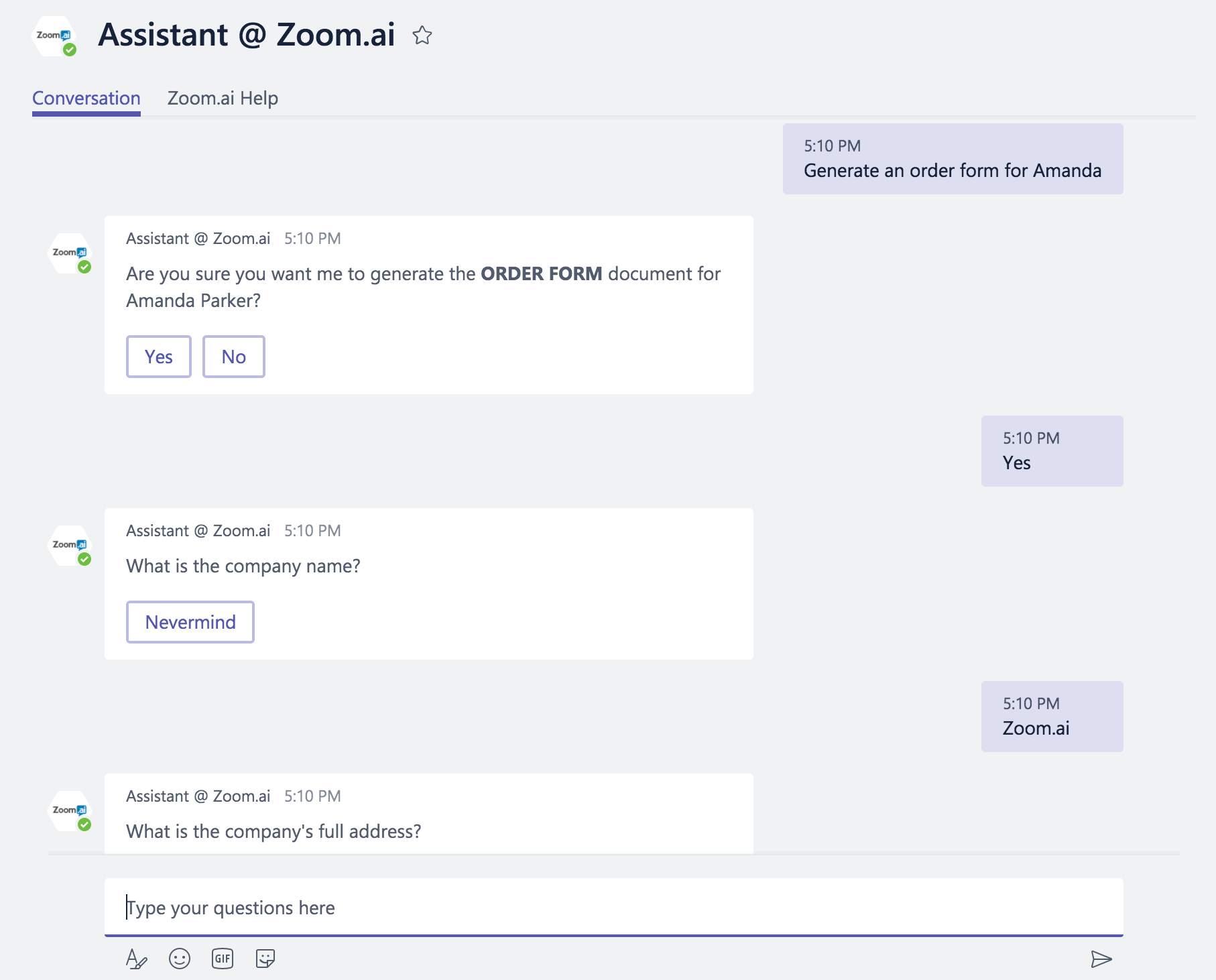 What is it?
Document Generation is a Zoom.ai skill that allows users to auto-fill in documents by just answering several questions. All you have to do is tell your assistant via chat to "generate sales contract for Amanda" and your assistant will now ask you predefined questions (price, length of time, etc). It will then generate your document and you can now download it or send it to other people. 
How it works:
– Simply upload or link a document template in any of the following formats: .docx, .pptx or .xlsx 
– Define the questions and variables within those documents… and you're ready to go.
Learn more about Document Generation in this helpful video:
Here at Zoom.ai we want to help you get back to your real work and leave the busy work to us.
Give us a try: zoom.ai/get-started.
---
About Zoom.ai
Zoom.ai is an automated assistant that lives inside your company's chat platform. Zoom.ai can boost your productivity by handling tasks such as scheduling meetings, answering FAQs, searching for files, generating documents and much more.
Don't have Zoom.ai? Try our free trial today.