If you add up all the time you spend going back and forth trying to book meetings via email, how much of your day is left for the work you want to do? Probably not a lot. Zoom.ai believes that there is an easier way to manage your calendar, through chat. That's why we've rolling out new refinements for booking meetings outside of your organization. Available for all users!
Over the past few months, we've been gathering feedback from users on many different aspects of the Zoom.ai experience. This input has helped us refine and improve the interface and experience, and today we announce our meeting functionality redesign.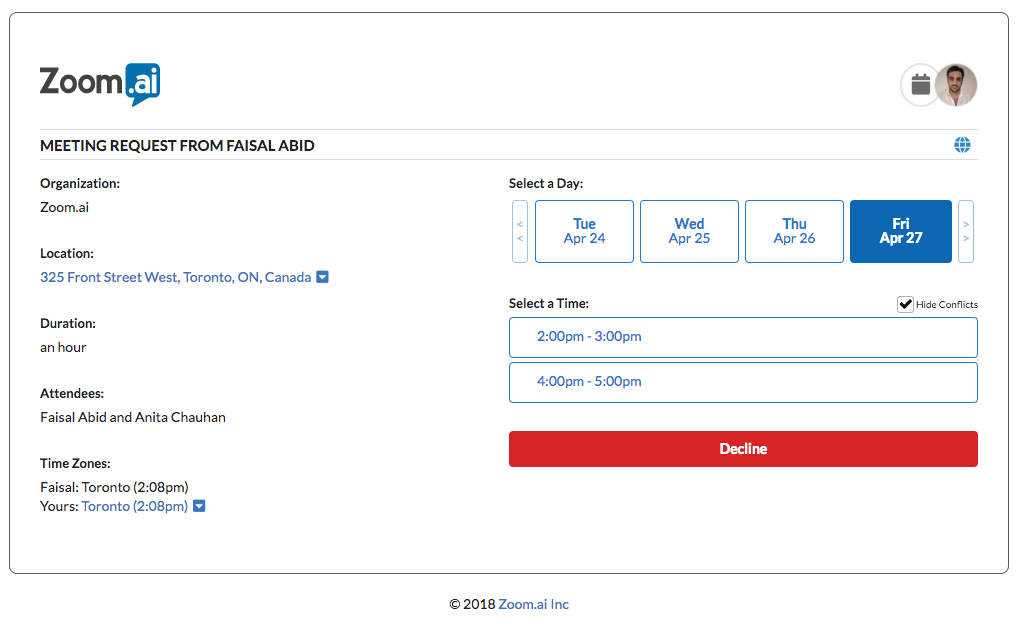 A Better Experience
The new functionalities we've added to our third-party meeting selection will make booking meeting with people outside of your organization a breeze. Here's what you can expect:
Overall an increased intuitive and responsive UI
– Important meeting details like Topic, Attendees and Duration are easier to scan and read.
– Your automated Zoom.ai assistant syncs to your Office 365 and G-Suite calendars, and displays your availability for easy scheduling.
– Zoom.ai's new "Select a Day" option makes it faster for recipients to schedule a meeting later in the week. No endless 'load more' scrolling to select dates a few days out.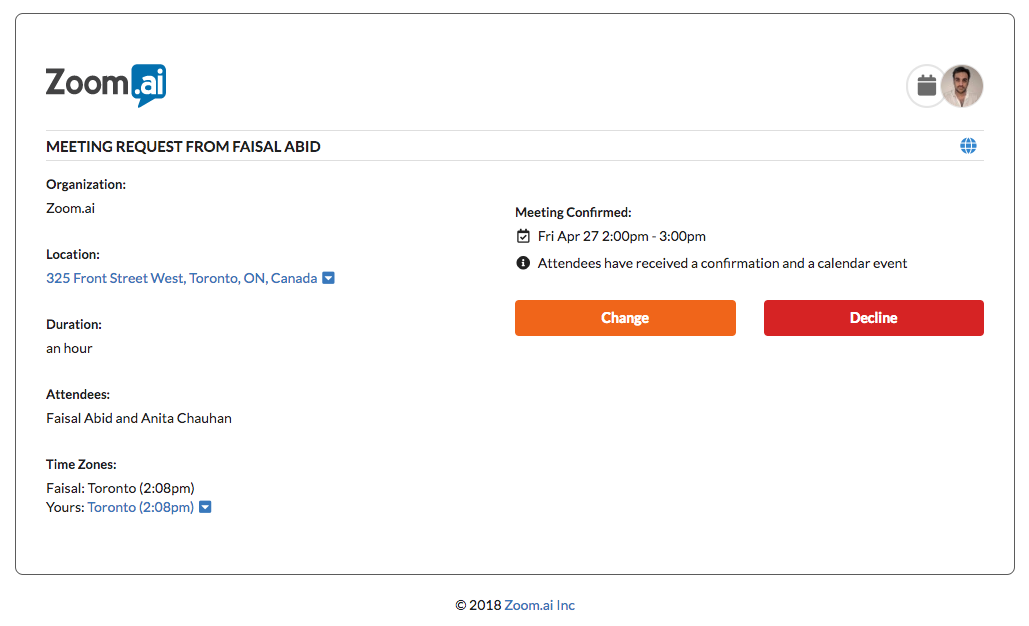 Mobile Friendly  
– On the go? We've improved the meeting selection layout across all devices to better use the available screen size.
Multilingual Selection
– In a different part of the world than your recipient? You can now click on the globe icon in the top right of the page to instantly translate the invite details in the language of your choice.
These new meeting scheduling features are available starting today for all Zoom.ai users.